Last Steel Beam Placed on Maine's Tallest Building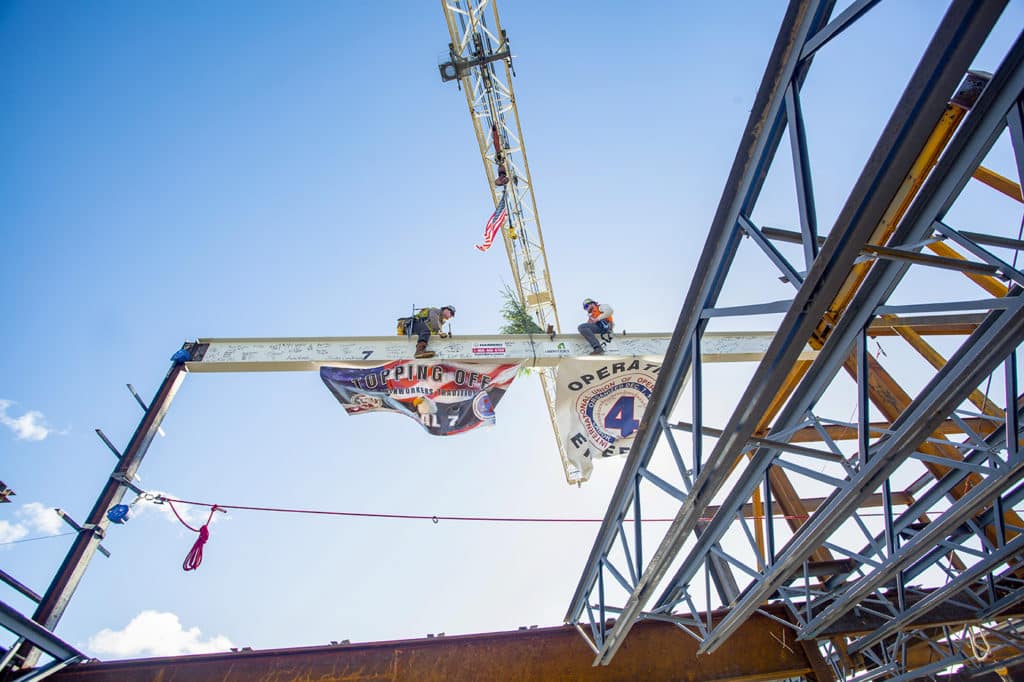 On October 27, 2022, Landry/French Construction held a topping-off ceremony for the new 263-unit apartment building located on the corner of Temple and Federal Streets in downtown Portland.
The new 201-ft, 18-story building will become the tallest building in Maine, passing Franklin Towers, a 16-story, 175-ft. public housing project.
The 180,000-SF mixed-use building, developed by Redfern Properties, will provide much-needed housing in downtown Portland. The building will include 263 market-rate apartments with 10% of them, or 27 apartments designated as workforce housing with rent caps pegged to 100% of the city's median income. The first floor will include retail space.
The design team includes Ryan Senatore Architects, Acorn Engineering, and Structural Integrity. Landry/French is serving as the Construction Manager on the $64 million project.
« Back to All Press Releases