Landry/French Wins AGC Build Maine Award for Colby's Paul J. Schupf Art Center
Landry/French Construction received an Associated General Contractors (AGC) Build Maine Award for the new Paul J. Schupf Art Center in Waterville. The award was presented at AGC's annual event at the Kora Shrine Temple in Lewiston on April 12, 2023. This marks the sixth Build Maine Award for Landry/French Construction.
The new 32,000-SF Paul J. Schupf Art Center is at the heart of downtown activity and ties into the redesign of Castonguay Square to create a lively outdoor space for complementary programs and activities. The building includes a contemporary gallery of the Colby College Museum of Art on the ground level; three screening rooms for the Maine Film Center and the Maine International Film Festival; Common Street Arts gallery; and multidisciplinary educational spaces.  The building's historical facade was preserved while creating a Main Street presence for the Waterville Opera House. Among the center's eye-catching design elements is the use of glass exterior walls allowing visitors, inside and out, to see the structure and activity as well as bringing natural light into the building. The glass exterior highlights the second-floor skyway entrance into the historic opera house itself.
The project received the award based on the five categories: contribution to community, innovation in construction techniques or materials, meeting the challenges of a difficult job, environmental sensitivity, and responsiveness to client needs/satisfaction.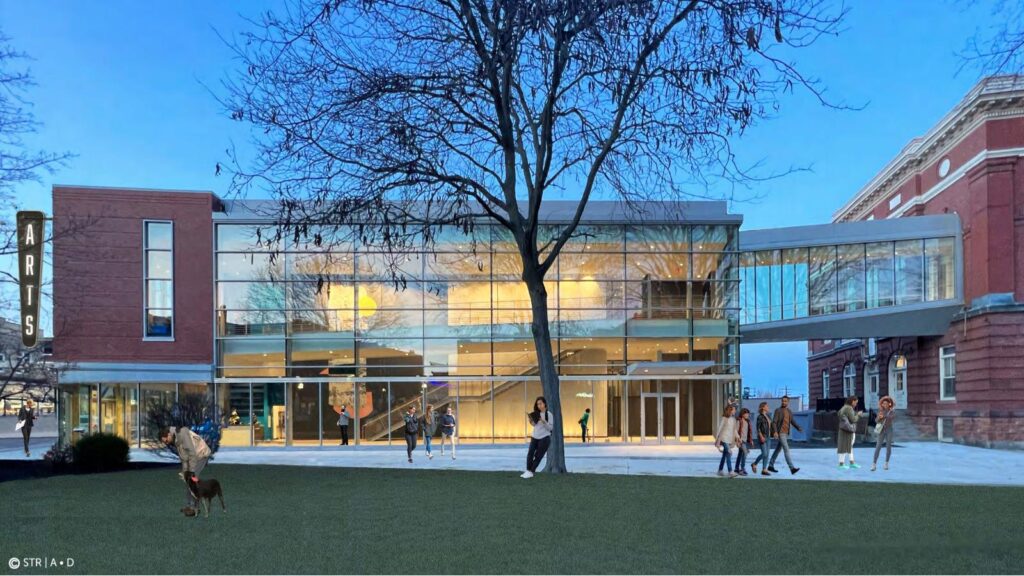 « Back to All Press Releases