Landry/French Hires Superintendent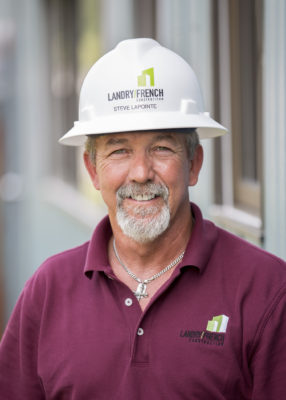 Landry/French Construction, Maine's leading commercial building construction contractor, is pleased to announce that Steve LaPointe has joined the company as Project Superintendent.
Steve LaPointe joins Landry/French with over 25 years of commercial construction experience, including several projects in excess of $50 million. Prior to joining Landry/French, he served as Superintendent for PC Construction.
Notable projects throughout his career includes the $37 million Peter T. Paul College of Business and Economics at the University of New Hampshire, the $19 million Phelps Science Center at Phillips Exeter Academy, and the $6 million Wentworth Dining Hall at Bowdoin College.
"Landry/French is committed to hiring the best talent in the industry," said CEO Kevin French.  "Steve is a seasoned superintendent who brings extensive experience in a variety of project types, including numerous complex, large-scale construction projects."
« Back to All Press Releases